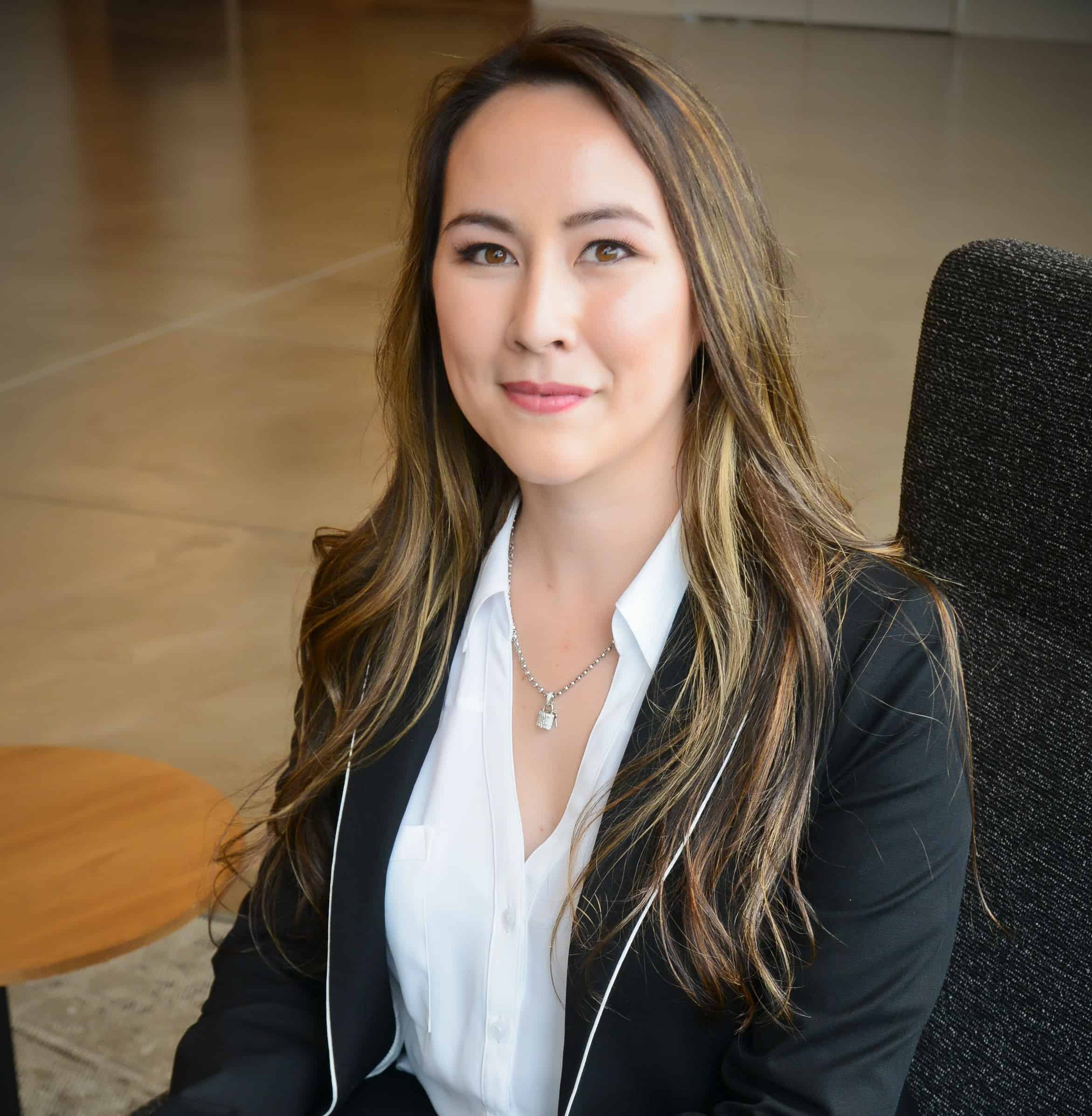 About Sonya Tien
Principal
Honors & Awards
Rising Stars, Super Lawyers, 2020-Present
Top Attorney Award, Attorney.com, 2019-Present
Pro Bono Honoree, Columbia Law School, 2011
Specializations
Intellectual Property Law,
University of Pennsylvania
Mergers and Acquisitions,
University of Illinois at Urbana-Champaign
U.S. Federal Taxation,
University of Illinois at Urbana-Champaign
Healthcare Law,
University of Pennsylvania
The Materiality of ESG Factors,
University of Pennsylvania, The Wharton School
Regulatory Compliance,
University of Pennsylvania
Speaking Engagements
Disclosure Requirements Regarding a Wells Notice, Fried, Frank, Harris Shriver & Jacobson LLP, 2012
How to Draft an Employment Agreement, Fried, Frank, Harris Shriver & Jacobson LLP, 2013
Publications
SEC Cooperation Update: 2012 Year-End Review, Wall Street Lawyer, 2013
Recent Developments in the SEC Cooperation Initiative, Practising Law Institute, 2012
White Collar Criminal Defense and Securities Enforcement Memo, Fried, Frank, Harris, Shriver & Jacobson LLP, 2011-2013
Education
Columbia Law School (J.D.)
-Harlan Fiske Stone Scholar
University of North Carolina at Chapel Hill, Kenan-Flagler Business School (B.S.B.A.)
-17 Scholarships & Dean's List
Bar & Court Admissions
California
New York
North Carolina
U.S. Court of Appeals for the Federal Circuit
U.S. Court of Appeals for the Ninth Circuit
U.S. District Court for the
Southern District of New York
U.S. District Court for the
Eastern District of New York
U.S. District Court for the
Eastern District of North Carolina
U.S. District Court for the
Western District of North Carolina
U.S. District Court for the
Northern District of California
U.S. District Court for the
Central District of California
Sonya has built a performance-based law practice committed to client service and satisfaction. Sonya received her law degree from Columbia Law School, where she was recognized as a Harlan Fiske Stone Scholar, and her business degree from the University of North Carolina at Chapel Hill, Kenan-Flagler Business School, where she earned seventeen scholarships. She is licensed to practice in North Carolina, New York, and California.
Before founding Tien Law Firm, Sonya practiced law in New York at Fried, Frank, Harris, Shriver & Jacobson, LLP, where her practice included complex litigation, mergers and acquisitions, commercial real estate, and white collar defense. Sonya co-authored Fried Frank's monthly White Collar Criminal Defense and Securities Enforcement Memorandum.
Sonya served as a judicial intern for The Honorable Magistrate George H. Lowe for the U.S. District Court for the Northern District of New York, where she gained valuable experience with commercial litigation, and civil and criminal jury trials.
She has provided legal services for Goldman Sachs, JPMorgan Chase, Credit Suisse, Barclays Capital, CBRE, Tishman Speyer, and Catalent Pharma Solutions.
Sonya's work has been published by the Wall Street Lawyer and Practising Law Institute, and her team's litigation victory in the U.S. District Court for the Eastern District of New York received widespread international media attention. Sonya has also been recognized as a Rising Star by Super Lawyers since 2020.
Representative matters include:
Plaintiffs' counsel for catastrophic injuries in tractor-trailer litigation in the U.S. District Court (E.D.N.C.) to obtain multiple pre-trial settlements.
Plaintiff's counsel for a wrongful death case to obtain a pre-litigation settlement against State Farm.
Plaintiff's trial lawyer in permanent injury litigation in Wake County Superior Court against State Farm to obtain a pre-trial settlement.
M&A attorney for a beauty brand buyout.
Represented Viva, LLC, Grenelle Holdings, LLC, and R2 Ventures, LLC for commercial acquisitions.
Represented Pyrus Publishing, LLC for an intellectual property matter.
Serving on the litigation team in M&A litigation for JPMorgan Chase in a landmark hostile takeover case in the Delaware Chancery Court.
Serving on the litigation team for a pharmaceutical company's M&A dispute.
Serving on the defense litigation team for Goldman Sachs and Barclays Capital for a securities class action litigation in U.S. District Court (S.D.N.Y.).
Serving on the defense litigation team for Credit Suisse regarding mortgage-backed securities litigation.
Serving on the white-collar defense team for a leading investment bank for an investigation by the DOJ.
Serving on the defense trial team for CBRE and Tishman Speyer for commercial real estate litigations in the Supreme Court of New York.
Represented Plaintiffs on the litigation team that obtained a summary judgment landmark victory in a pharmaceutical suit against the FDA and DHHS in U.S. District Court (E.D.N.Y.).
Certificates
Accounting for Mergers and Acquisitions: Advanced Topics, University of Illinois
at Urbana-Champaign
Accounting for Mergers and Acquisitions: Foundations, University of Illinois
at Urbana-Champaign
AI for Non-Data Scientists,
University of Pennsylvania, The Wharton School
American Government: Constitutional Foundations, HarvardX
Behavioral Finance, Duke University
Blockchain Business Models, Duke University
Comparative Health Systems,
University of Pennsylvania
Copyright in Multimedia, Duke University, Emory, and University of North Carolina at Chapel Hill
Copyright Law, University of Pennsylvania
Copyright Law in the Music Business,
Berklee College of Music
Cyber Attack Countermeasures,
New York University, Tandon School of Engineering
Effective Compliance Programs,
University of Pennsylvania
Employment Contracts,
University of Pennsylvania
Entrepreneurship 4: Financing and Profitability,
University of Pennsylvania, The Wharton School
ESG Impact: Investor Perspective, University of Pennsylvania, The Wharton School
ESG Risks and Opportunities, University of Pennsylvania, The Wharton School
ESG and Climate Change, University of Pennsylvania, The Wharton School
ESG and Social Activism, University of Pennsylvania, The Wharton School
Federal Taxation I: Individuals, Employees, and Sole Proprietors, University of Illinois at Urbana-Champaign
Finance of Mergers and Acquisitions: Designing an M&A Deal, University of Illinois at
Urbana-Champaign
Finance of Mergers and Acquisitions: Valuation and Pricing, University of Illinois at
Urbana-Champaign
Financial Markets, Yale University
Financial Statements, SEC Filings and Ratio Analysis, University of Illinois at
Urbana-Champaign
Financing for Startup Businesses, Duke University
FinTech: Foundations, Payments, and Regulations,
University of Pennsylvania, The Wharton School
FinTech Law & Policy
Duke University
Fundamentals of Quantitative Modeling
University of Pennsylvania, The Wharton School
HollywoodX: History, Industry, Art,
University of Pennsylvania
Intellectual Property in the Healthcare Industry, University of Pennsylvania
Introduction to Corporate Finance, University of Pennsylvania, The Wharton School
Introduction to Cyber Attacks, New York University, Tandon School of Engineering
Introduction to Intellectual Property, University of Pennsylvania
Investment Banking: M&A and Initial Public Offerings, University of Illinois at Urbana-Champaign
Music Business Foundations,
Berklee College of Music
Patent Law, University of Pennsylvania
Privacy Law and Data Protection,
University of Pennsylvania
Privacy Law and HIPAA,
University of Pennsylvania
Private Equity and Venture Capital,
Università Bocconi
Renewable Energy & Green Building Entrepreneurship, Duke University
Startup Valuation Methods, Duke University
Taxation of Business Entities I: Corporations, University of Illinois at Urbana-Champaign
Taxation of Business Entities II: Pass-Through Entities, University of Illinois at Urbana-Champaign
Trademark Law, University of Pennsylvania
U.S. Health Law Fundamentals,
University of Pennsylvania
U.S. Political Institutions: Congress, Presidency, Courts, and Bureaucracy, HarvardX
U.S. Public Policy: Social, Economic, and Foreign Policies, HarvardX
U.S. Taxation of International Transactions, University of Illinois at Urbana-Champaign
What is Compliance?, University of Pennsylvania
What is Corruption: Anti-Corruption and Compliance, University of Pennsylvania
What is Data Science?, IBM
What is Social?, Northwestern University