Food Bank of Eastern North Carolina is a 501(c)(3) nonprofit that provides food to families, children, seniors, and individuals facing hunger throughout 34 counties in North Carolina. Through partnerships, education, and programs, the Food Bank empowers hunger alleviation in our community.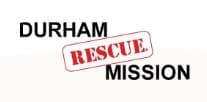 Durham Rescue Mission is a 501(c)(3) nonprofit homeless shelter that provides food, clothing, permanent supportive housing, vocational training, job placement, education, and accountability to men, women and children in need in Durham, Chapel Hill and Raleigh. Their mission is to mend shattered lives by restoring families and giving the community hope.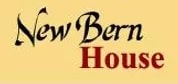 New Bern House is a 501(c)(3) nonprofit located in downtown Raleigh that has served as temporary housing to hundreds of homeless families with children in need. It serves as a safe haven where families find help, encouragement and support in getting back on their feet.