One Word: BEST. She is very competent, very caring, very understanding and very compassionate. She was always a step ahead of us to take care of things. I didn't have to deal with a front desk to leave a message every time you call or get a template response that we will call back tomorrow/ next week/sometime - no nothing of that sort. She answers her phone and cares about her clients. She never hesitated to meet in person to answer question[s]. Very pleasant, personable and respectful. I highly recommend her for excellent service.
Sonya is an excellent lawyer whom I would hire again in a heartbeat. She is incredibly intelligent, delightfully clever, intensely dedicated, and wonderfully warmhearted. I completely understand why her clients not only trust her but also love her. Sonya is amazing to work with and I am extremely grateful that she took my case. She did a fantastic job. She was able to get me an outcome that I only hoped for but never expected to achieve. Sonya is an AMAZING lawyer and I highly recommend her to anybody needing a legal representation.
Sonya Tien is an amazingly wonderful personal injury attorney and dedicated professional whom I would recommend to anyone without hesitation! [...] The settlement she negotiated was far superior to what I could have possibly obtained without her expertise. In addition, being relieved of the stressful negotiation process allowed me to focus on other aspects of my life. She is truly one of the most dedicated, skillful, intelligent, yet compassionate individuals I have had the pleasure of working with in my lifetime! I would highly recommend Ms. Tien.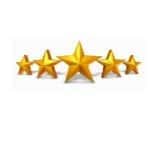 Stephanie L.
I cannot say enough wonderful things about Sonya. . . . She took all the stress and anxiety away. Sonya was not only "on it" as far as getting the ball rolling but she also provided knowledge to me and let me know what was going on every step of the way. She explained things to me that I would never have known otherwise and for that I am so thankful. . . . Every time I emailed, she responded. There was never a time where I did not feel like I had someone there for me. If we didn't get something we needed, she was getting it. I trusted her and she was very honest about everything. If you ever need a lawyer, call Sonya Tien. You will not regret it! She has been absolutely amazing and I do not know what I would have done without her. Thank you Sonya! God Bless you and your family. You do amazing work!!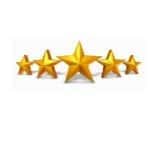 Linda S.
A few months ago, I got in a multi-vehicle collision where my car was rear-ended. The experience was scary and painful. I decided to google for an accident lawyer and I am so glad I found Mrs. Tien. She was kind, very personable and straight-forward about how the process works. I appreciate her patience answering all my questions and concerns. My case moved forward quicker than I could ever have done it by myself. Throughout the process, Mrs. Tien made me feel like I had someone on my side who really cared about me. I am extremely impressed and grateful. I would highly recommend Mrs. Tien's service to anyone who is in need of auto accident representation.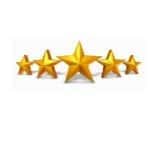 William C.
My wife and I both strongly recommend working with Sonya Tien. We approached Sonya at a time when the insurance companies were quietly ignoring us and we needed an expert partner to assert our needs for reimbursement and settlement for damages, costs, pain and suffering. In our first meeting Sonya explained to us what was going on, what was missing that no one from the insurance companies had said they needed, and how she could help. It was clear that she is an expert, and a partner who would take our needs to heart. Within a few weeks Sonya had everything straightened out and our insurance companies were now sitting up and taking our case seriously. . . . Sonya Tien will be that partner focused on and fighting for what you deserve.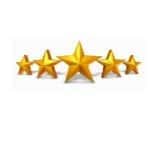 Trish J.
I had a problem that I thought was so big that I put it off until it became a really big problem. If this is you then RIGHT NOW call Tien Law Firm. Ms Tien is a wizard! Don't mess around looking at any other representation. Do I sound like I'm paid? Absolutely not! Not only am I happy but I even got a refund over estimated expenditures. Great experience obviously. I cannot recommend her any higher. And with MY son I've dealt with ALOT of attorneys! Honestly.
This was an excellent experience for me under the circumstance. Tien Law Firm took care of EVERYTHING for me from beginning to end and was able to keep me updated along the way. . . . Sonya took the extra mile to ensure I was comfortable, compensated and satisfied. I would recommend her to anyone . . . . She is the best and will provide a quick turnaround so that you can get on with your life. 5 stars all the way!
I rated Ms. Tien a 12 on a 10 scale from the start. I rendered my issues unsolvable with some not even wanting to take my cases. Not only did she take my cases, but she solved ALL my issues better than I had even hoped. She was very detailed in her approach, very professional, and best of all she did exactly what she mentioned she would do. The absolute best ! Can't thank you enough.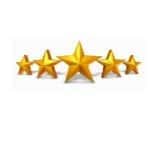 Inna B.
I am extremely happy and satisfied with the legal services provided by the Tien Law Firm and Ms. Sonya Tien in particular. Ms. Tien went above and beyond in her fight with the insurance company that I was dealing with after the car accident. My settlement check was more than expected thanks to a great job by Ms. Tien. I am very greatful for her help. This Law Firm and the lawyers are highly professional. I recommend Tien Law Firm to everyone who needs real results!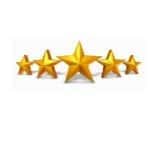 Ron M.
Attorney Sonya Tien proved to be a very tenacious and detail-oriented advocate for me in dealing with an intransigent insurance company. Retaining her services relieved me from enduring more of the aggravation that I had been experiencing with prickly insurance adjusters. She increased my bottom line by more than 50% above their original settlement offer and found additional claims in places that never occurred to me to look at. A five star performance!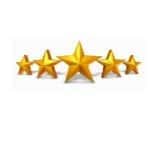 B.G.
After the injury, the insurance company gave me a really hard time. I contacted Ms. Tien to represent me. In a short while, I received a settlement check from the insurance company that I was very happy with. Ms. Tien was professional and very effective. She made the process simple for me because I had never been involved in any accidents. If it was't for Ms. Tien, I do not think I would have received any compensation for my injury, medical bills and loss wages. I am a very pleased client and I highly recommend Tien Law Firm!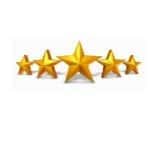 Peter T.
We highly recommend Tien Law Firm! Excellent experience which exceeded our expectations. Extremely caring, knowledgeable, and professional!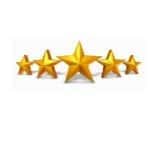 Thomas L.
Ms. Tien is a great personal injury attorney, who wants the best for her clients. She is caring, talented, and diligent. She greatly exceeded our expectations. Highly recommended!!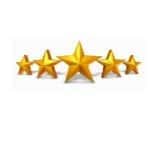 Niesha V.
I appreciated how well Mrs. Tien kept me informed with my case. My sincere thanks goes to her for my excellent legal representation.