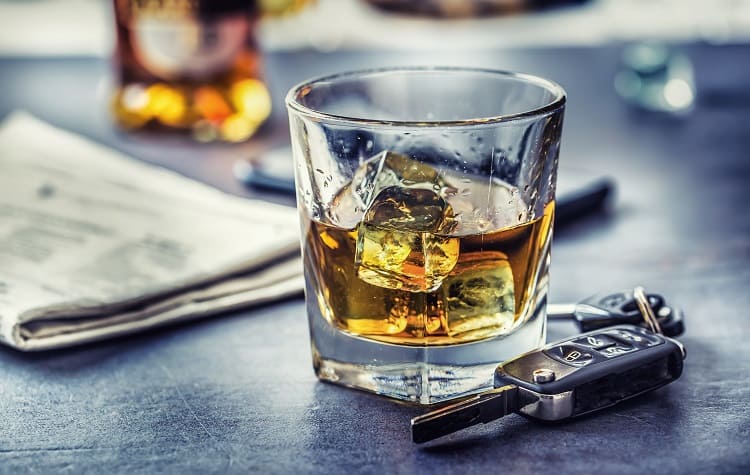 Despite numerous laws and programs to keep people from driving with impaired, people still do it. We continue to see serious injuries or death caused by drunk drivers each year in North Carolina. According to the North Carolina Division of Motor Vehicles, there were 11,492 alcohol-involved crashes in the state in 2019. In those crashes, 7,665 people were injured, and 348 were killed.
If you've been injured in a crash caused by a drunk driver, here are answers to some questions you may have.
Do I Have to Wait Until After the Criminal Proceeding Is Finished Before Seeking Compensation?
No, delay can cause potential problems with obtaining compensation. Your civil case for damages may have deadlines that are not applicable in the defendant's criminal case. Also, there is no telling how long the criminal proceedings may take. In the meantime, we have seen those injured by drunk drivers, with injuries, mounting medical bills, missed time from work, and bills to pay.
Criminal courts and civil courts are not dependent on each other. The longer a claimant waits to pursue their claim for damages, the more they risk their cases for three reasons:
The statute of limitations in North Carolina apply to tort cases seeking damages, so you must file your case within three years of the date of your injury (two years if a death is involved, and note other rules may apply with cases involving minors or medical providers).
The longer you wait to investigate and file your case, the harder it can be to gather and obtain supporting evidence required to support your injury claim.
While claimants delay investigating, filing, and building their case, insurance companies start building a case from the start with recorded calls, medical authorization forms, damage photos, obtaining the crash report and witness statements to do everything they can to limit what they pay.
Tien Law Firm Stands Ready to Assist Those Injured by Drunk Drivers
Being hurt in an accident is bad enough. When the driver who hurt you was drunk, it's doubly frustrating because you know it could have been avoided. Their carelessness should not cost you. Tell them you mean business.
Call us and put our experience to work for you. As North Carolina DWI injury lawyers, we aggressively pursue the facts as we try to build the strongest case possible. Insurance companies do not scare us. We can help you understand the value of your case, and fight for the compensation you may deserve. Call us right now at 1-888-988-6613, contact us online with us for a free case evaluation.


REQUEST A FREE CONSULTATION
Call (888) 988-6613
Have Questions? Ask Our Lawyers
Fill out the form below and we will get back to you shortly.